Thursday, July 5, 2012 at 6:00PM
I recently came across Two Penny Blue after reading the latest issue of
Matchbook magazine and just had to share their incredible collection.
Two Penny Blue is a collection of luxury jackets and blazers that
combines classic design with fine fabrics and an impeccably tailored fit.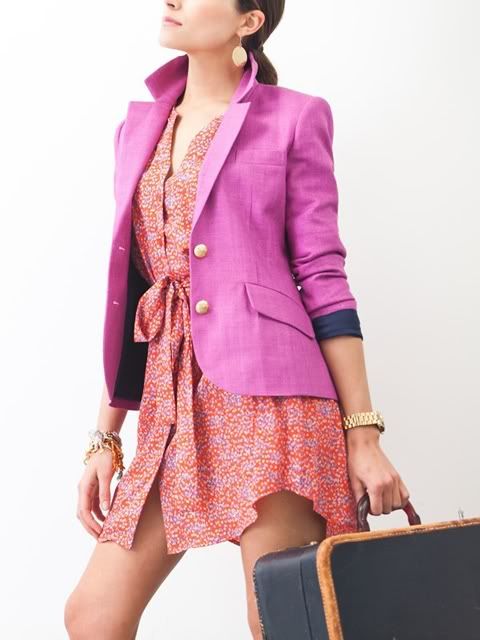 For every jacket purchased, a school uniform is donated to a girl in need
in Africa – opening the door to her education, increasing her self-esteem and
providing the opportunity for a brighter future. Two Penny Blue was founded in
2010 by designer, Marie Whitney. She created the collection with the dream of
using fashion as a way to educate, empower and inspire young women and
children around the world. Just love fashion that gives something back!
So which blazer is your favourite?
I've put the Cambridge Blazer in fuchsia on the top of my must-have list!